Welcome
Our school lies in the heart of Harrogate on the edge of the beautiful North Yorkshire Dales. St
Robert's serves the two parishes of Our Lady Immaculate and St Robert and St Aelred of
Rievaulx.
Our vision for St Robert's is for all our learners to learn and grow in Christ's love, living out the
gospel values in their daily lives. The caring Catholic ethos of the school develops pupils to
become confident, successful individuals who want to make a positive contribution to the world
around them. The dedicated and committed staff team work together to develop the children's
skills and instil Christian values to enable them to make the right choices and aspire to
achieve their full potential.
Our school is a vibrant and diverse community with children of many nationalities and faiths.
We have over 23 different languages spoken at home by children in our school. Children enjoy
celebrating the Catholic Life of the school, taking part in Assemblies, Acts of Worship and school
Masses.
The school joined the Bishop Wheeler Catholic Academy Trust in 2021.
The Bishop Wheeler Catholic Academy Trust is a group of schools serving communities across
North and West Yorkshire. There are thirteen schools, two secondaries and eleven primaries,
that work together to educate more than 4,900 pupils. Its aim is to fulfil the mission of
Working together as a true family of schools to offer the best possible high-quality Catholic
education, enabling the spiritual, moral, intellectual and personal development and well-being
of all the pupils, to help sustain high-quality Catholic education for families within our area.
Headteacher: Miss Jill Collins
Chair of Academy Council: Dr M Blackamore
Assitant Headteachers: Mrs P Ward and Miss E Forster
SENDco: Mrs P Ward (sendco@st-roberts.n-yorks.sch.uk)
St Robert's Catholic Primary School is part of The Bishop Wheeler Catholic Academy Trust
Registered Office: St Mary's Menston, A Catholic Voluntary Academy, Bradford Road, Menston, LS29 6AE
Company Number: 8399801
Tel No: 01943 883000
Email: j.johnson@bwcat.org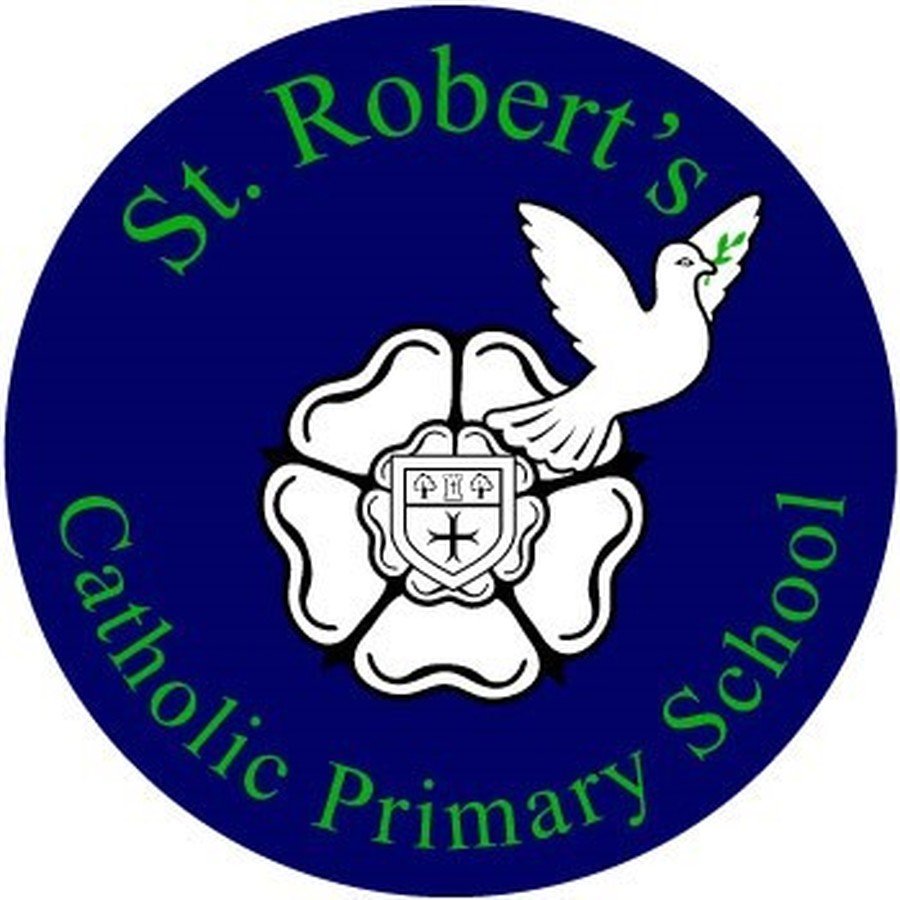 Latest School Events
Kestrels Parents Assembly - 2nd week of Advent

07

Dec

2023

9:15 am - 10:00 am
Wrens and Robins Nativity Performance (TBC)

13

Dec

2023

10:00 am - 10:30 am
Sparrows and Starlings Nativity Performance (TBC)

14

Dec

2023

10:00 am - 10:30 am